President Barack Obama and first lady Michelle Obama opened the new Smithsonian National Museum of African American History and Culture on the National Mall by ringing a bell from a historic African-American church. The museum is the 19th and the newest of the Smithsonians.
The push for the museum began in 1915 with African-American Civil War veterans looking for a way to commemorate America's black experience. Former President George W. Bush signed the law authorizing the construction in 2003.
Georgia Congressman John Lewis co-sponsored legislation authorizing the museum. The civil rights icon said the bronze-colored museum "is more than a building, it is a dream come true."
WASHINGTON, Sept 24 (Reuters) – President Barack Obama on Saturday expressed hope that a new national museum showcasing the triumphs and tragedies of the African American experience will help to bring people together as the nation reels from recent racial upheaval.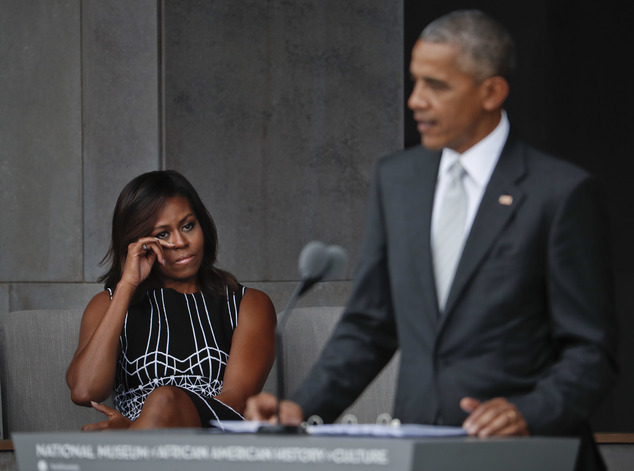 Speaking at a dedication ceremony for the National Museum of African American History and Culture, Obama said that the story of black America is the story of America.
"This national museum helps to tell a richer and fuller story of who we are," said Obama.
"Hopefully, this museum can help us to talk to each other. And more importantly, listen to each other. And most importantly, see each other. Black and white and Latino and Native American and Asian American – see how our stories are bound together," he said standing on a stage outside the bronze-colored, latticed museum.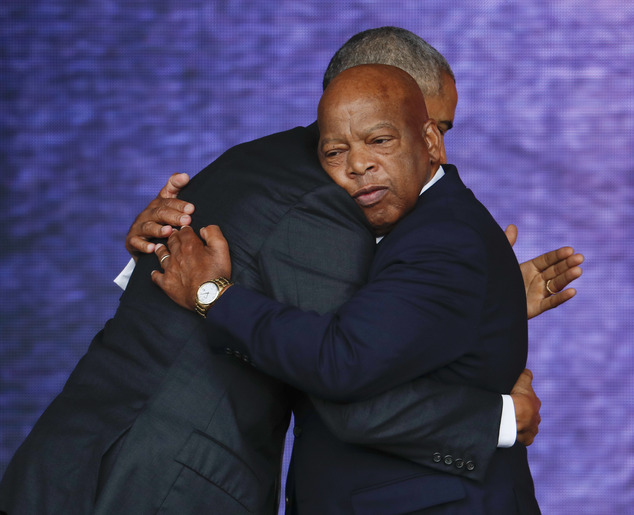 The museum, located on the National Mall, officially opened its doors on Saturday. It contains 36,000 items that trace the journey of African Americans from slavery in the 1800s to the fight for civil rights in the 20th century and lauds modern icons, such as media mogul Oprah Winfrey and tennis champion Serena Williams.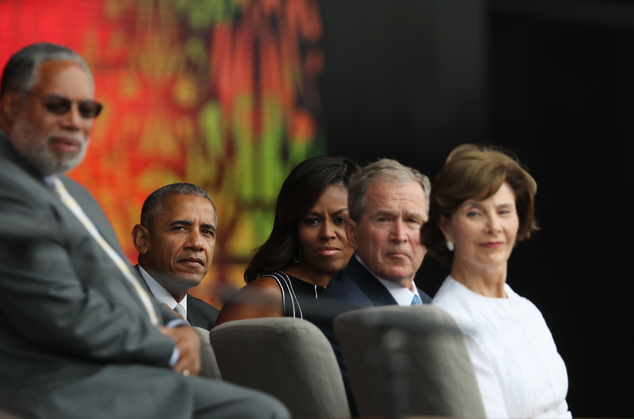 With a ring of a bell, Obama and wife Michelle and four generations of an African American family inaugurated the $540 million museum designed by Ghanaian-British architect David Adjaye, who was inspired by Yoruban art from West Africa.
[read more: Reuters ]
Comments
comments