President Barack Obama called it a 'bittersweet moment' on Tuesday as he and first lady Michelle Obama welcomed the Italian leader and his wife for an official visit and the final state dinner of his time in office. But the president added with a big grin: 'We've saved the best for last.'
The official visit and state dinner for Italian Prime Minister Matteo Renzi on Tuesday will be a glitzy affair that features celebrity chef Mario Batali in the kitchen and singer Gwen Stefani performing after the dinner.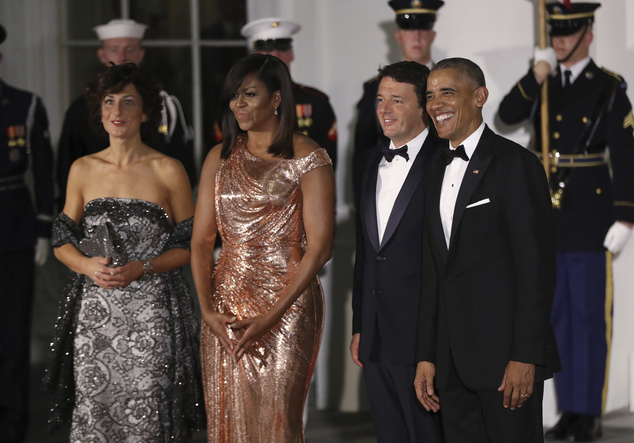 White House officials describe the two political leaders as ideologically sharing a great deal of common ground, most notably their belief in the importance of a strongly integrated Europe.
Mrs. Obama chose Atelier Versace for the White House dinner honoring Italian Prime Minister Matteo Renzi and his wife, Agnese Landini. The sleeveless gown showcases the first lady's famously sculpted arms. A front slit reveals open-toed shoes.
Comments
comments