Former First Lady Michelle celebrated International Women's Day with a surprise visit to the Cardozo Education campus where she met with 12 female students at a combined middle and high school in Washington, D.C.
She had a roundtable discussion with the girls a number of whom are from the school's international program for recent immigrants.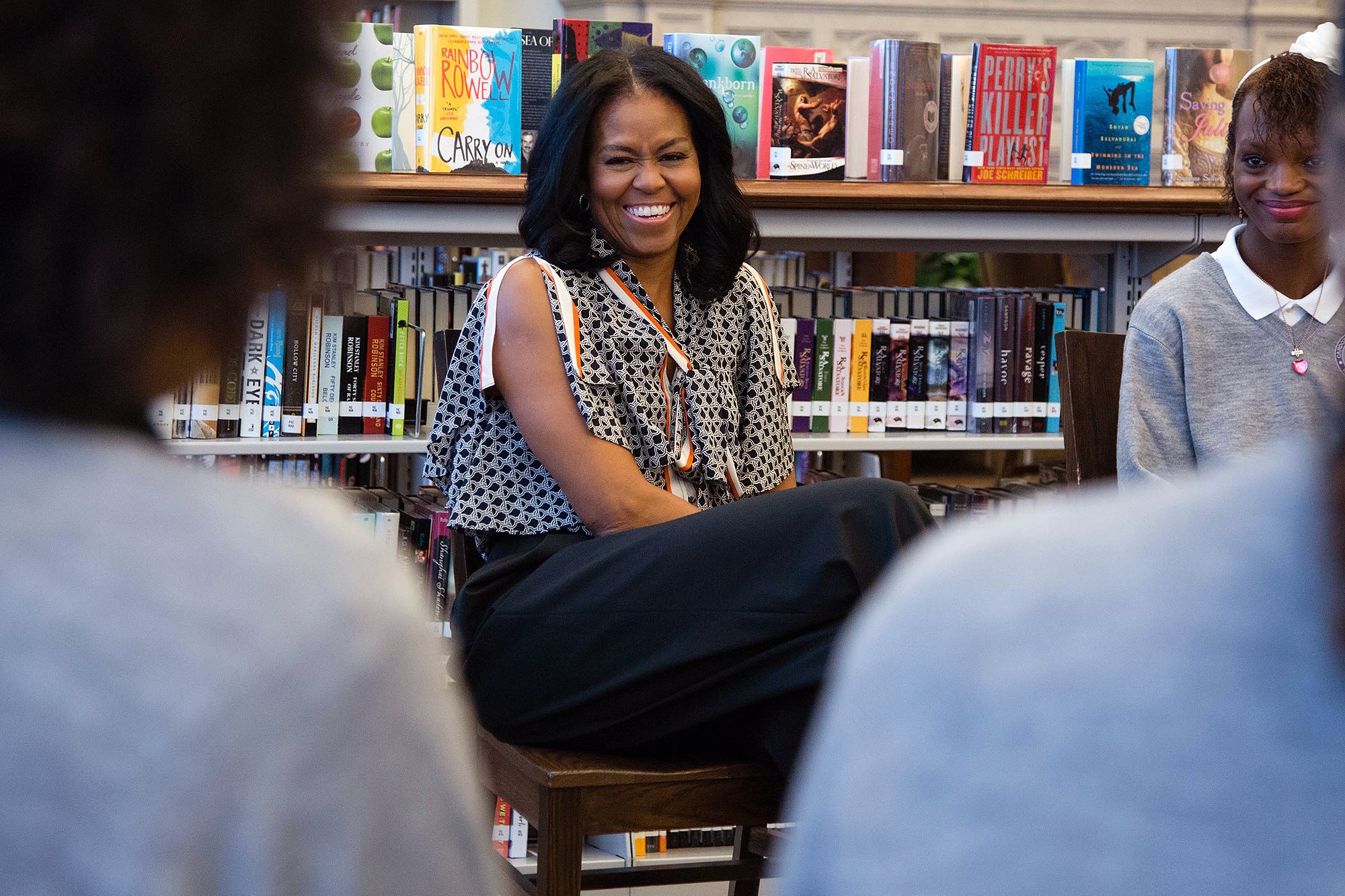 First Lady Michelle took to Snapchat Wednesday morning where she stated "We're celebrating International Women's Day with a group of amazing young women. We're going to talk about education — the importance of it in their lives and in mine."
She updated her SnapChat several times during the visit. The beginning showed the moment FLOTUS walked into a classroom and surprised the stunned young women, who responded with a chorus of "Oh my Gods!"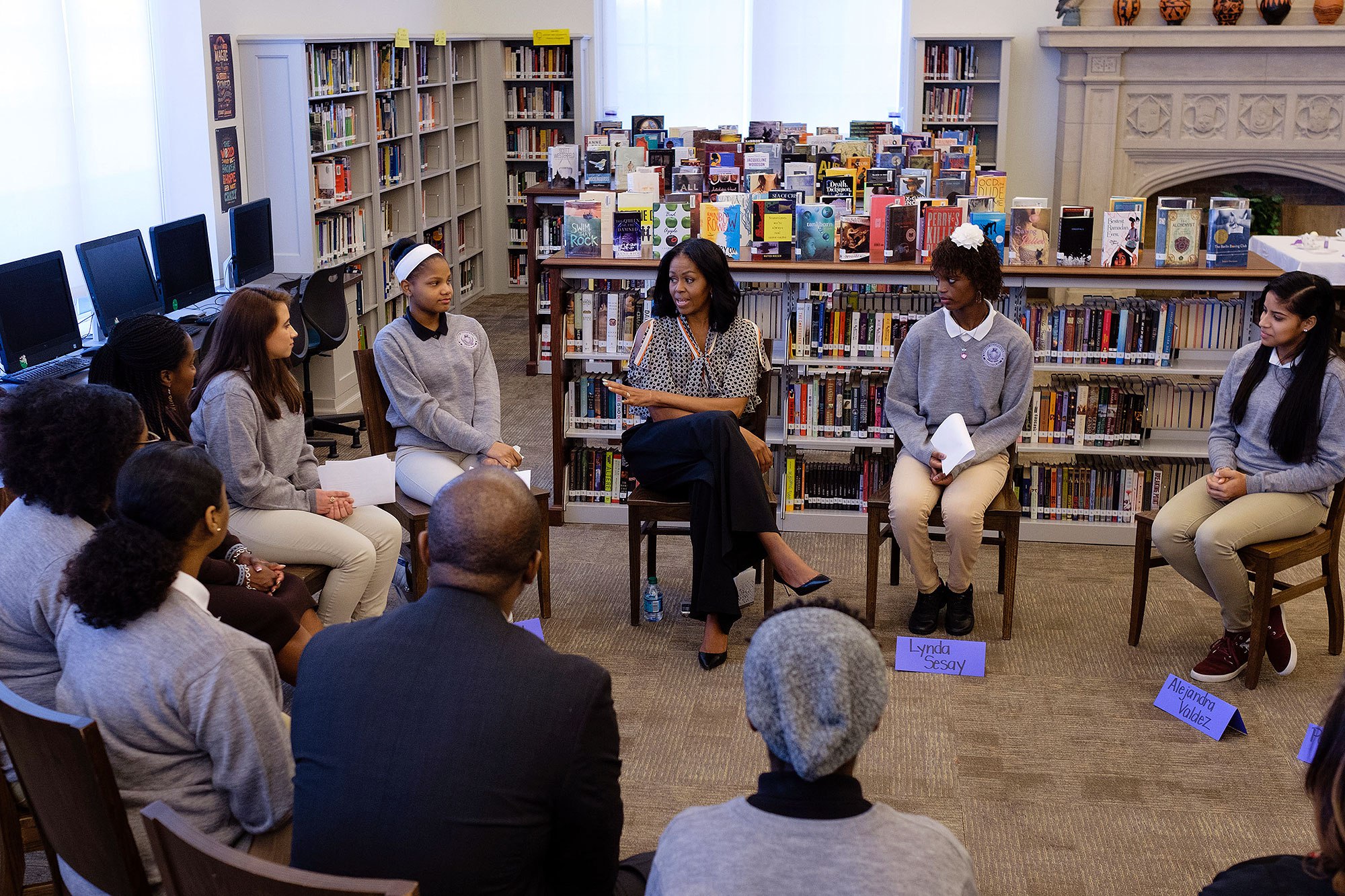 "Did you know?" the former first lady said with a smile. "You didn't know."
"This school is amazing," she added as she greeted the girls.
After a round of hugs, Obama and the young students sat down to talk about education and their goals for the future.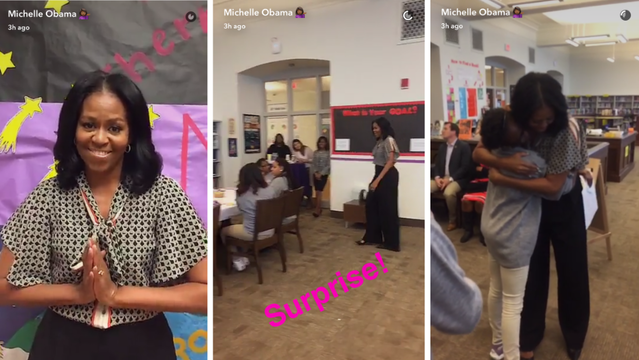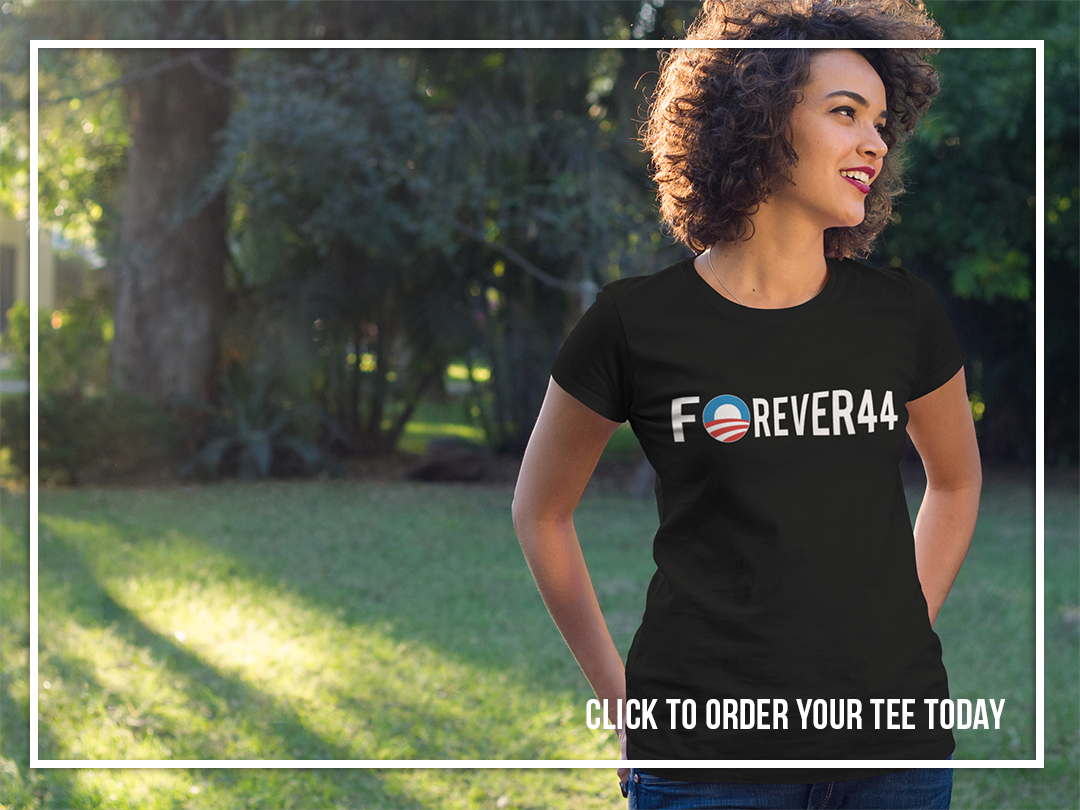 Comments
comments